Location
The school is held in the city of Dresden, located in the east of Germany in the scenic Elbe river valley. As the capital of Saxony, Dresden has been a center of political and cultural life for centuries, with a famous skyline including the Zwinger, the castle, the Semper Opera, and the Frauenkirche. But the city is not only famous for its baroque architecture and beautiful surrounding landscapes. Dresden has evolved into a vivid, international center for science and industry, with marked emphasis on life sciences, nanotechnology, microelectronics, and computer science. The city is characterized by quality cross-disciplinary research in more than 20 state-of-the-art institutes which combine their efforts in the unique Dresden Concept. In appreciation of this dynamic development, Dresden was named the "City of Science" in 2006.
Venue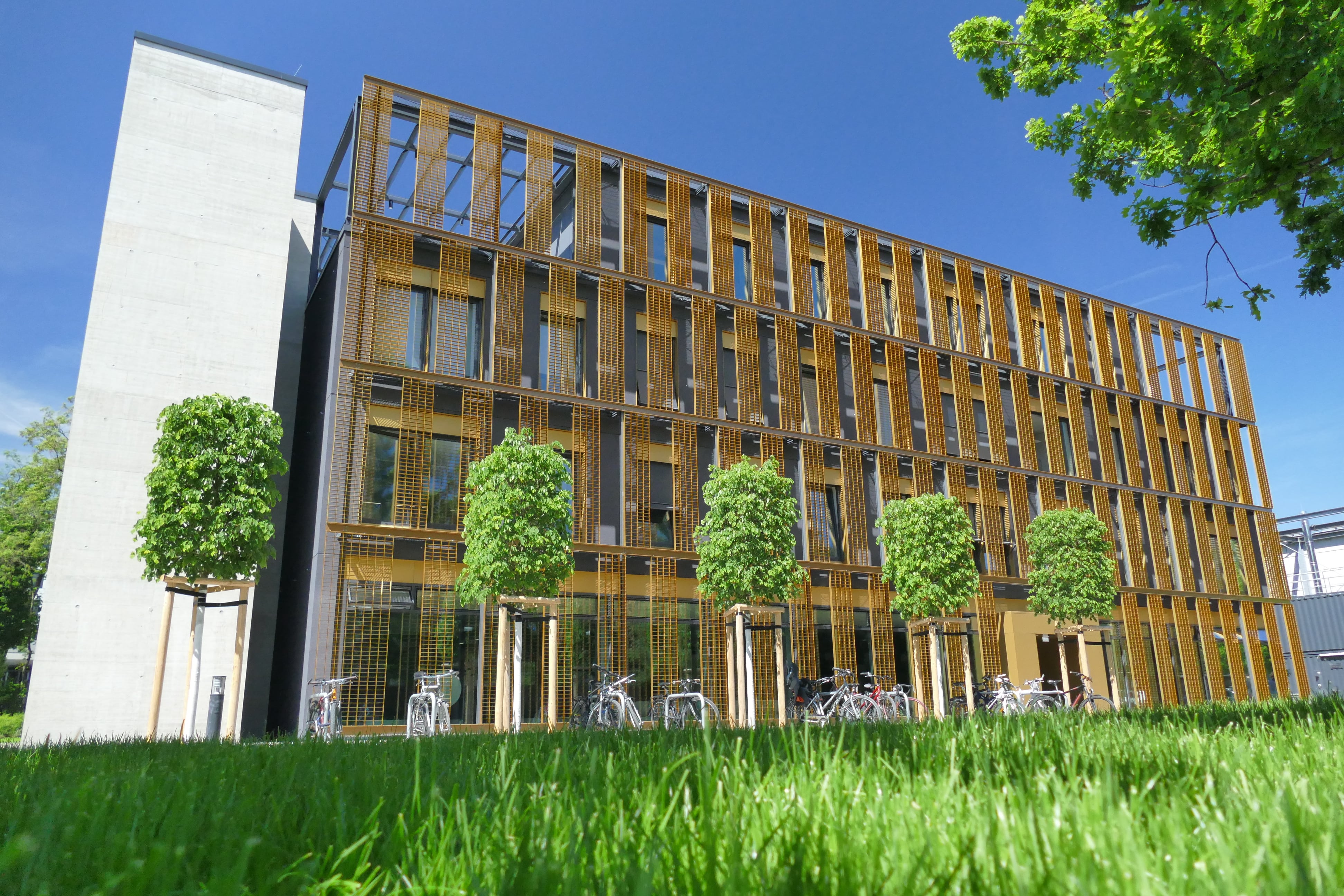 The summer school will be held in the brand-new building of the Center for Systems Biology Dresden (CSBD), opened in May 2017. The building features fully equipped lecture rooms, ample space for the workgroups to develop their projects, a café, and a rooftop terrace. All lectures and tutorials will be in the CSBD building, including lunches and dinners. Wireless internet is available everywhere on campus.
The CSBD is steps away from the Max Planck Institute of Molecular Cell Biology and Genetics (MPI-CBG), and in the immediate vicinity of several TU Dresden centers dedicated to biomedicine, bioengineering, and biotechnology, allowing for close cutting-edge collaboration. The building features optics suites for custom microscopy, server rooms for our state-of-the-art computer cluster, a virtual reality lab for immersive 3D visualization, and 10G cabling throughout. Resident researchers are computer scientists, engineers, physicists, and mathematicians. In tight cooperation with experimental groups at the nearby MPI-CBG, groups develop new imaging, modeling, and computer-simulation approaches to obtain quantitative information about molecular and cellular components in space and time. New theoretical and biophysical models are also developed to identify key mechanisms underlying biological systems.
The planned 2021 summer school has unfortunately been cancelled.
Stay tuned for information on Summer 2022.